Neighbors 4 Neighbors 20th Anniversary
Neighbors 4 Neighbors was born in the aftermath of Hurricane Andrew back in the summer of 1992. This August marks 20 years since our creation and we're so happy to still be serving the community today. Keep a look out on this page for the newest updates on what we're doing to celebrate 20 years of caring.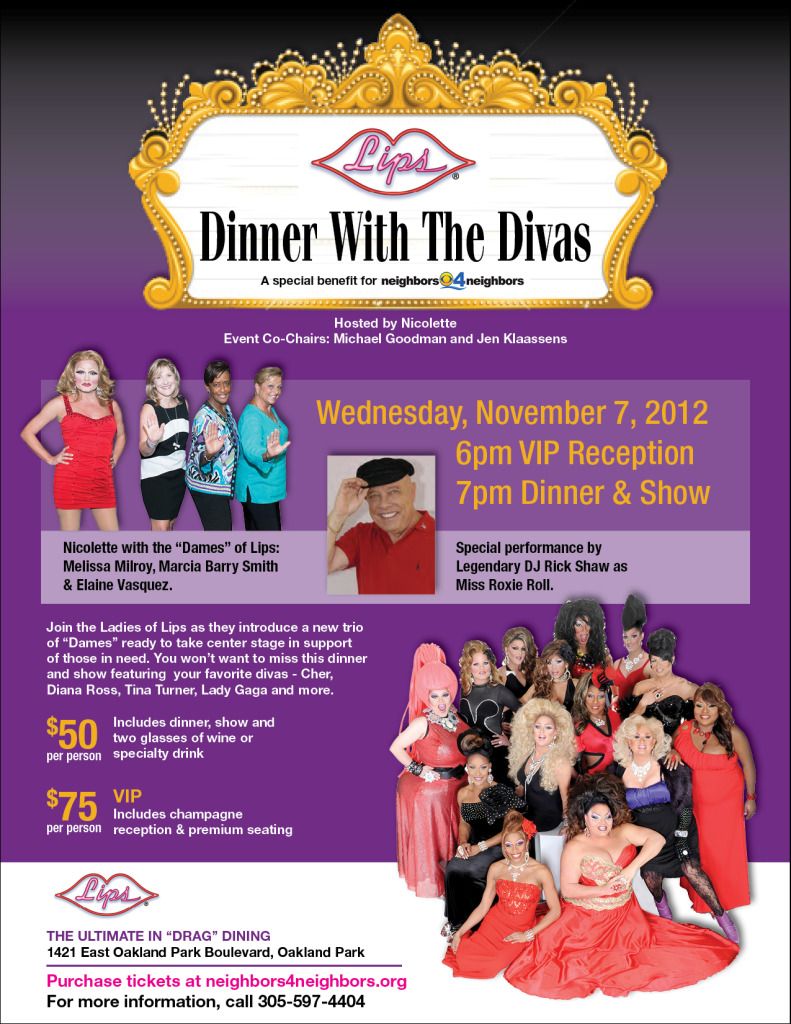 Lips Dinner With the Divas Event - Nov. 7th
Our Lips Dinner With the Divas Event was a hit! It was a great night to raise money for N4N & Sandy relief efforts. Thank you to Lips-Fort Lauderdale & their fabulous divas, Actors' Playhouse, our dames: Melissa Milroy, Elaine Vasquez, Marcia Barry Smith & DJ Rick Shaw, event co-chairs Michael Goodman & Jen Klaassens, our special projects coordinator, Lady Delgado and of course to all of you who came out to support us last night. Take a moment to check out this great slideshow with photos from some of the most exciting moments: http://ow.ly/f8CF7.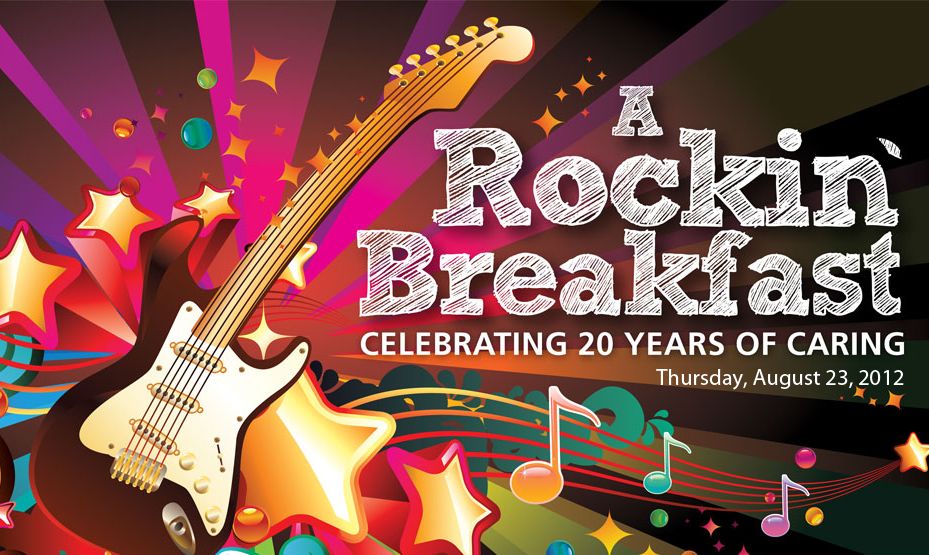 A Rockin' Breakfast: Celebrating 20 Years of Caring Was a Great Success!
Our 20th anniversary celebration was a big success! Thank you to our sponsors, honorees, committee and everyone who attended to support Neighbors 4 Neighbors!
View photos from the event here.
Click here to see the video created by our friends at Eye On South Florida who streamed the entire event live online.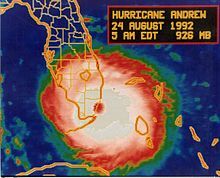 Hurricane Andrew Stories
Were you here in August of 1992 when Hurricane Andrew struck? 2012 marks 20 years since that powerful storm tore through our community, and Neighbors 4 Neighbors was born.
We want to celebrate the everyday heroes who showed all of us that Helping Feels Good. Read the stories people have submitted here.